César Delesalle
Position: Sales Employee | Brand: Compacon | Location: France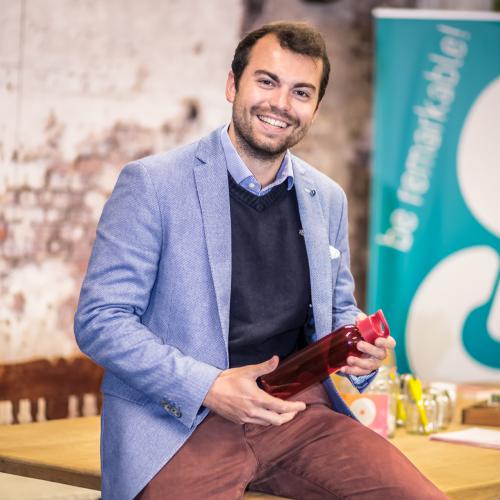 "Each day is a new exiting adventure!"
Tell us: since when are you working for Plato Group?
Since the 1st of October 2017.
How did you end up at Plato Group / Compacon?
After my studies and a first work experience abroad, I was looking for a new opportunity in my native region. I found on Indeed a good job offer from Compacon to develop the first French office as an inside sales. After my application, I had a meeting with the new Key Account Manager and we directly had a good click! Then I was invited to meet the CEO of Compacon at the headquarter of Compacon in Barendrecht and again I felt the very good work atmosphere. We were both very enthusiastic, and I couldn't wait to start!
What are your tasks and responsibilities?
In 2017 I started as an inside sales employee. After a while I've got the chance to grow to my current position Account Manager France. As an Account Manager I am responsible for building a strong and successfull relationship with key accounts. Creativity and commercial skills are very important in this process. I work closely together with inside sales, marketing and graphic design, to come with the best solution for our customers.
How do you experience working for Plato Group / Compacon?
I am very happy to work for Compacon / Plato Group as I am facing a strong and exiting challenge: building the brand/business in France together with our team. The relationship with my colleagues is excellent and the collaboration with the Dutch headquarters works perfectly as well.
Why should others also come to work at Plato Group?
Selling promotional gifts is starting a new work every day because all orders are very different: monday I am selling 10.000 BIC pens, tuesday I have to create and design giant inflatable ducks, wednesday I am negotiating conditions with a new supplier, thursday my client validates the design of the ducks and sends us the order, friday I am sending a presentation of custom made goodies for the next promotional campaign of a customer... Each day is a new exiting adventure!