Katharina Doesburg
Position: Controller DACH | Brand: Plato Group | Location: The Netherlands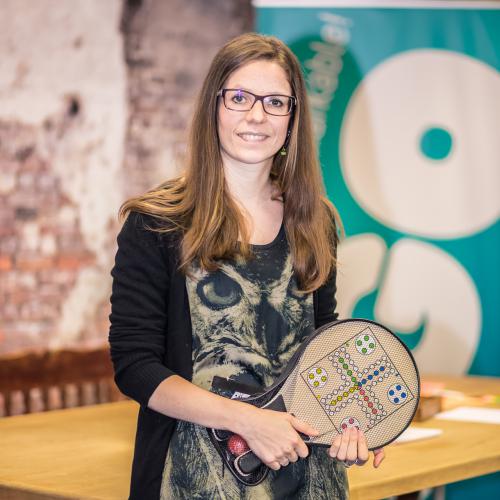 "What I enjoy most is the familiarity and the flat hierarchy."
Tell us: since when are you working for Plato Group?
I have been working at Plato Goup since January 2018.
How did you end up at Plato Group? How did you experience the recruitment process?
After some time in Germany, I wanted to return to the Netherlands and was looking for a new job. I applied at Plato Group, because I loved the lipdup (see video) and really wanted to see the production facility. I like the fact that even with a desk job I am close to where the product is made and that there is such familiarity at the company.
What are your tasks and responsibilities?
I work as a Controller in Finance for Germany, Austria, Switzerland, which is a great match since I am German. My tasks include the monthly closing, financial reporting, and analysis. Furthermore I am key user for the ERP system, where I have to ensure that configuration, set-up and functionality meet the needs of the Finance team.
How do you experience working for Plato Group?
Working at Plato Group has been great so far. What I enjoy most is the familiarity and the flat hierarchy. Everyone seems to know each other, help each other and (in my eyes a typical Dutch habit) everyone brings their own sandwiches and comes together in the canteen for lunch, from production worker to CEO.
Why should others also come to work at Plato Group?
There are a lot of changes going on at Plato Group, which I personally find very exciting. It gives us the opportunity to shape the future of the company and it enables every employee to make an impact. Financial controlling is there to report and most of all analyse the data, delivering insights and supporting strategic decisions. Rethinking this process, shaping it and continuously optimising it at Plato Group, is one of the most satisfying aspects of my work.