Mandy Wijdeven
Position: Line Coordinator Screen Print | Brand: Clipper | Location: Helmond, The Netherlands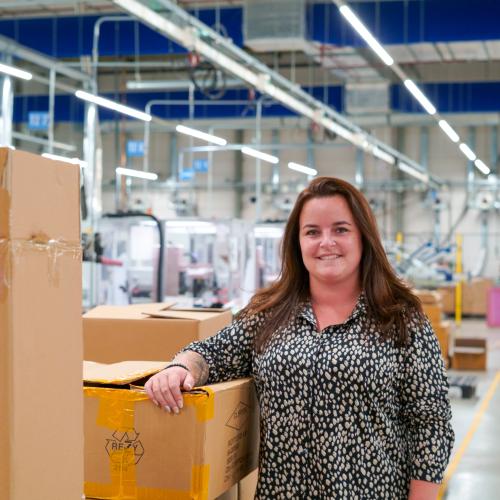 "Every day is different!"
Mandy, how long have you been working at Plato Group (Clipper)?
Since May 2019.
What are your tasks and responsibilities?
As line coordinator, I make sure that our Printing and Packaging Operators can get on with their work. I place orders at the machine and keep an eye on which orders need to be printed every day. I also answer e-mails from our colleagues in Sales and Customer Service and try to solve potential problems. Every day is different!
During your time working with us, you changed position within the company. How was this for you?
Very nice but also challenging! At first, I had some doubts, but this was the right choice for me! I am well supported on all sides by my nice and friendly colleagues and I really feel at home here!
Can you tell us fun and/or interesting facts about your job that people need to know?
Apart from the fact that we have a good atmosphere, in our department we also work with people who are distanced from the labour market, which makes our group dynamic very nice. In my job as line coordinator, this adds even more variety to my daily work.