Pierre-Yves Laurent
Position: Account Manager | Brand: Clipper | Location: France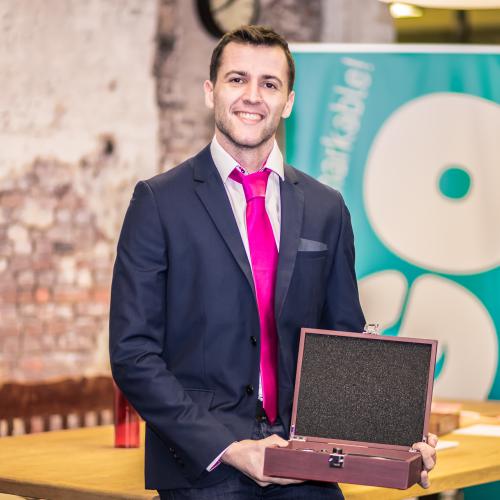 "The variety in my work is very stimulating to me, I develop my skills every day!"
Tell us: since when are you working for Plato Group?
Since october 2017.
How did you end up at Plato Group?
I just finished my schooling work-study program. Like any student, I was looking for a challenging job which matches my skills. This vacancy of Clipper came by, and I was immediately enthusiastic about it and decided to focus 100% on the position of Account Manager within the Group Plato (Clipper). The recruitment process ran smoothly, fast and transparent. It was very nice and different from some French recruitment processes ;) !
What are your tasks and responsibilities?
I'm responsible for strengthening and expanding the position of Clipper in the world of promotional items in France. I am the link between the reseller market and the company by working towards a better approach of the market and the competition, and create added value both for our organisation and for our customers.
How do you experience working for Plato Group / Clipper?
The business culture is informal and dynamic. Very ambitious in reaching their goal to become European market leader, a good spirit which I share. During my first 6 months, I have been working in different strategic areas: sales, marketing, communication, internal reorganisation and internal process optimisation. This variety in my work is very stimulating to me, I am developing my skills every day!
Could you share with us fun and/or interesting facts, which people should know?
A fundamental element about Plato Group / Clipper: customer-oriented!