Souhale Kahoul
Position: Teamlead Sales | Brand: IGO | Location: France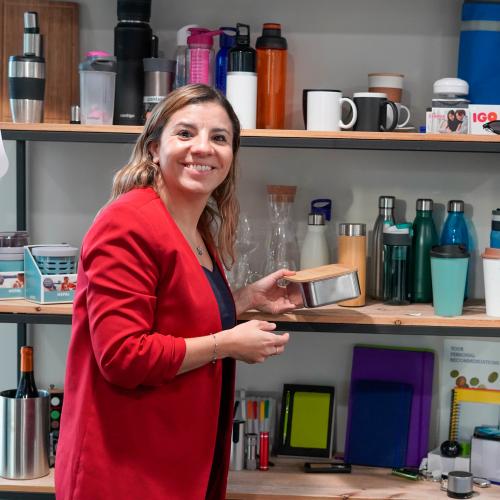 "What I look forward to every day is seeing everyone arrive and starting the day together with a coffee in our hands!"
Tell us: since when are you working for Plato Group?
I started working for Plato Group in March 2021.
What is your position?
I am teamlead of IGO France so I am in charge of the Sales, Customer Service and Traffic departments, and I have a team of 7 persons. I make sure that the production goes well, what I mean by that is, to have a good flow with daily tasks and business such as incoming and outgoing phone calls, orders and quotations, following our internal process, etc. I do my best to give an outstanding customer experience to our clients and I make sure that my team has everything they need to succeed.
What is a part of your daily routine that you look forward to every day?
When I arrive in the morning a little bit earlier than the team so that I can see all of them arriving and we all start the day with a coffee in our hands talking about who will be doing what today. :) Often one of us brings "pains au chocolat" and croissants!
How would you describe working here in 3 words?
Dynamic - international - loyalty