Plato Group appoints Rob Looye as new CEO
Helmond, 1 May 2022 - Plato Group, one of the leading European companies in the industry of promotional products, announced that the company has appointed Rob Looye as their new Chief Executive Officer. Looye will succeed Ton Löbker and take over responsibilities as per May 2022.
Löbker was CEO of Plato Group since December 2018 and decided to lay down his position. "Since Compacon (the company founded by Löbker in 1992) became part of Plato Group in 2017, I have been strongly involved in the Group, whereof the last 3.5 years as CEO. It was a great journey where we, despite the challenging economic situation, managed to strengthen the company and market positions of the brands. The reason to step down is my wish to explore other opportunities in different directions. I wish Plato Group and Rob lots of success and am confident that Plato Group is in good hands and will further strengthen her position in Europe." Löbker will stay connected to Plato Group as an advisor of the Supervisory Board.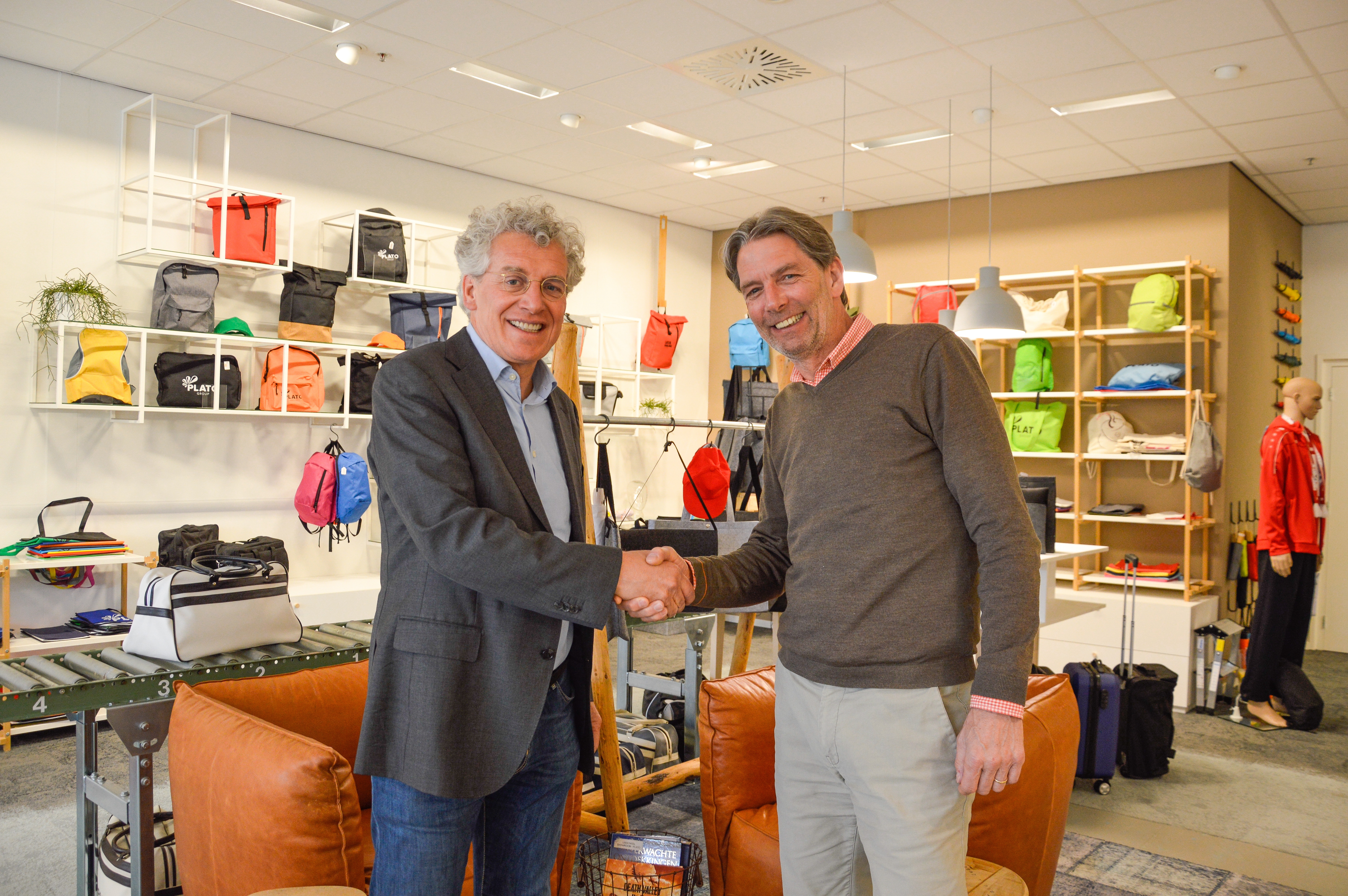 (Left: Rob Looye; right: Ton Löbker)
Rob Looye has a lot of experience in different company cultures such as corporate-, private equity- and family-owned companies. He worked a.o. at Wyeth Pharmaceuticals, Philips Lighting and family-owned companies like Fabory and PVG. His latest assignment was as CEO at Nedelko. From Marketing and Sales functions, he has grown to General Management positions and implemented several successful and significant improvements in the results and working processes. Looye has an entrepreneurial spirit, and he is looking forward to work together with his new team and bring the Plato Group to the next ambitious level: "I am looking forward to continuing the strategic direction of Plato Group together with the team. Furthermore, new challenges like business & market development to fulfill our growth ambition!"
About Plato Group
Plato Group is one of the leading wholesalers of promotional products in Europe and the parent company of well-known brands in the industry: Clipper Gifts & Interall Group, Compacon and IGO. With these brands, the organisation offers a solution for every type of customer. Clipper is an international importer of promotional products and business gifts and supplies exclusively to European distributors with Interall Group as the sustainable expert with her WoW sustainable products. IGO provides businesses with an entire online range of high-quality promotional products at competitive prices and backed by fast service. Compacon helps large organisations distinguish themselves through creative and effective use of promotional products, premiums, merchandise, and business gifts.